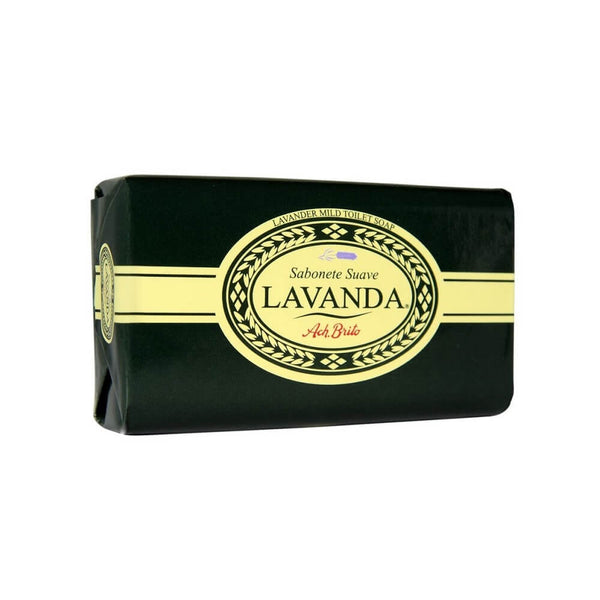 Ach Brito Lavender Bar Soap 125g
Ach Brito Lavender Bar Soap
Ach Brito is well known for creating quality bar soaps since 1887.  They also manufacture Musgo Real which was created for aristocracy in 1920 by famed Portuguese soap maker Claus Porto.

Ach Brito Lavender bar soap has moisturizing and dermo-protective properties.  Ach Brito Lavender bar soap is the perfect way to enjoy the pure, aromatic and pleasant aroma of Lavender!

Handmade in Portugal using only natural ingredients. The ingredients go through seven different mixing processes and natural drying. 100% natural.

Size: 125g 
Made in Portugal

Ach Brito