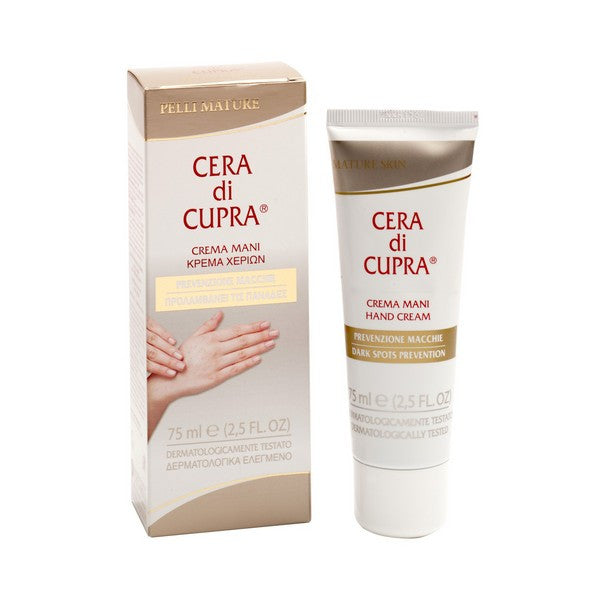 Cera di Cupra Dark Spot Prevention Hand Cream for Mature Skin
Cera di Cupra Dark Spot Prevention Hand Cream for Mature Skin
The Dark Spot Prevention Hand Cream not only protects and moisturises your hands' skin, but it is also rich in special active ingredients to prevent the appearance of dark spots caused by aging.
Contains Vitamin E Acetate: an excellent antioxidant that helps to keep your skin in perfect condition and combats the formation of free radicals which are considered to be among the main causes of skin aging.
Dermatologically tested.
Ideal for mature skin.
Size: 75 ml tube
Made in Italy by Farmateutici Dottor Ciccarelli
Cera di Cupra