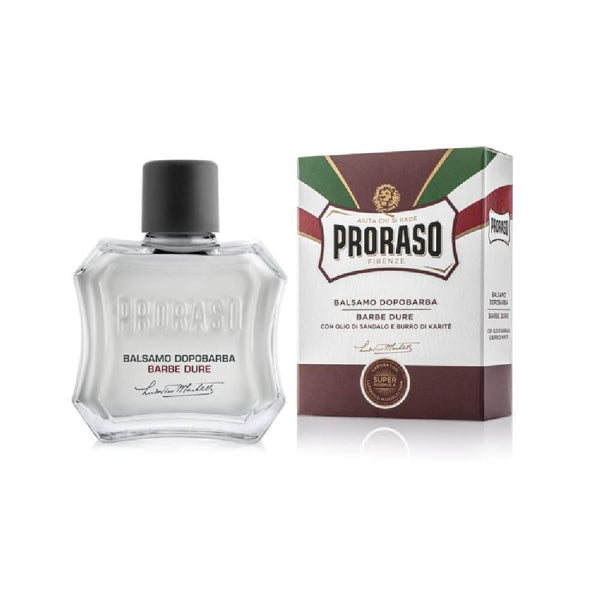 (Red Balm) Proraso Liquid Cream Aftershave Balm - Sandalwood and Shea Oil
Proraso RED Liquid Cream Aftershave Balm - Sandalwood and Shea Oil -  - NEW BOTTLE

Proraso's aftershave balms are world famous and one of the best selling in the aftershave category at ItalianBarber.com.  Their formula is light, liquidity and easy absorbed by the skin making it perfect for all season, even in the hot summer months. This red formula is enriched with sandalwood and shea oil and is perfect for coarse beards.  Well priced, very effect and great packaging make these Proraso aftershave balms one of the top value-for-money products you can buy.
100ml / 3.4oz glass bottle in presentation box.
Product of Italy.
Note: This is Italian product sourced from Italy so the packaging may differ from the Proraso typically found in North America.
Proraso