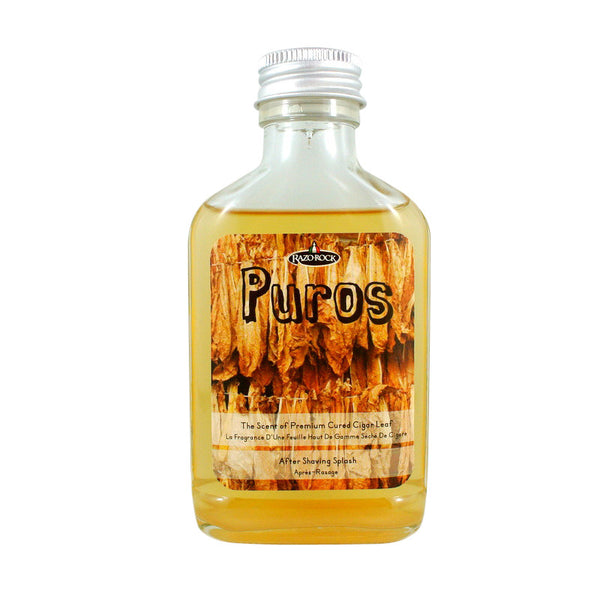 RazoRock Puros After Shave Splash
In late 2014, we found two wonderful tobacco fragrance oils. We couldn't decide which fragrance to use so we had a RazoRock "Tobacco Challenge". We wanted our loyal RazoRock clients to decide which fragrance they preferred. After a few months of emails, it was clear which fragrance was the resounding winner and now this fragrance is the signature scent of our RazoRock Puros After Shaving Splash.  The scent is carefully mixed into our popular RazoRock aftershave splash formula, which is all hand made using an old Italian recipe.
The core notes to this scent are tobacco, musk, leather, vanilla, tonka bean and a little hay in the background. If you are a fan of musky tobacco scents, I think you'll love this one.
Size: 100 ml / 3.4 FL oz
Product of Italy

Ingredients: Alcohol, Aqua (Water/Eau), Parfum, Polysobate 20, PEG-40 Hydrogenated Castor Oil, Menthol, Dimethicolne Cololyol, Tetrasodium EDTA.
RazoRock