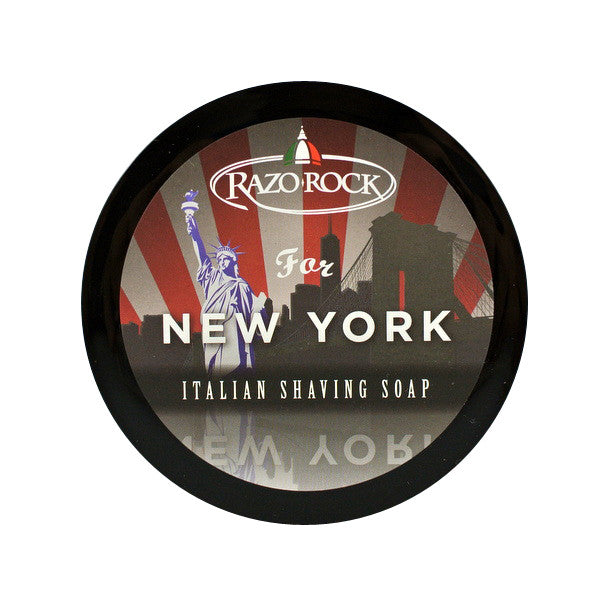 RazoRock for New York Italian Shaving Soap
RazoRock for New York Italian Shaving Soap
*For New York now uses are RazoRock Super Formula which includes Shea Butter, Argan Oil, Aloe Vera and Lanolin, for unmatched post-shave and razor glide!
Ever since we released our RazoRock for Chicago shaving soap we have been getting emails saying "What about New York???"  Well... you guys are right, New York definitely deserves it's own soap!  I tried to pick a scent that is "Wall Street masculine", strong, powerful, sharp.  I hope you enjoy this classic Italian shaving soap.
Artisan Made in Italy
Size: 150 ml (5 oz)
Scent: An aquatic marine scent with green and woodsy nuances.
Ingredients: Stearic Acid, Water(Eau), Cocos Nucifera (Coconut) Oil, Potassium, Hydroxide, Sodium Hydroxide, Hydrogenated Lanolin, Butyrospermum Parkii (Shea)Butter Fragrance(Parfum), Argania Spinosa (Argan)Oil, Aloe Barbadensis Extract(Aloe).
RazoRock