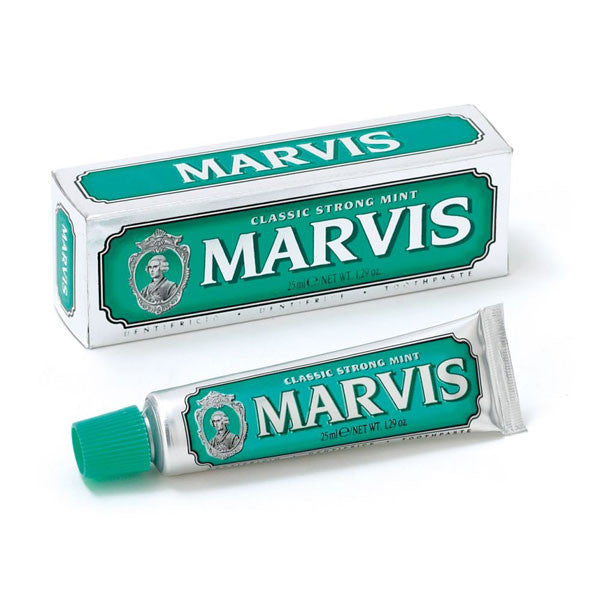 Marvis Toothpaste - Classic Strong Mint 25ml Travel Size
Marvis Toothpaste - Classic Strong Mint 25 ml Travel Size

Marvis toothpastes are Italian classics using time-honored methods to guarantee a wonderfully rich, creamy paste. What makes Marvis toothpastes so unique is their range of flavors.  Marvis toothpastes combine a base flavor of mint, for freshness, with exotic flavors to provide you with a long-lasting pleasurable taste experience.
Marvis Whitening Mint was originally developed for men who smoke and need a strong cleanser and breath freshener.
Made in Florence, Italy by Ludovico Martelli srl, the legendary company who also makes Proraso shaving products.
Size: 25ml Travel Size
Marvis