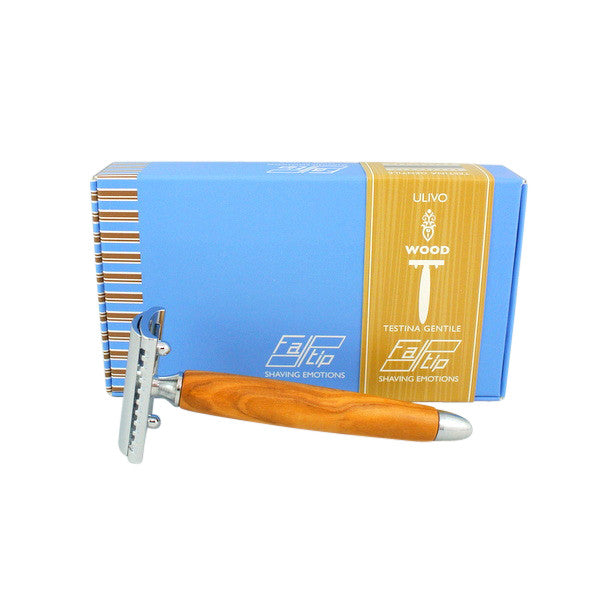 Fatip Testina Gentile DE Safety Razor - Ulivo 42131
Fatip Testina Gentile DE Safety Razor - Ulivo 42131
Fatip, the Italian razors with the original brass head, are handmade in Premana, district overlooking the lake Como, well known thanks to the expertise and skilled production of metals.  The well-balanced design perfectly ensures a refined, precise shaving experience.
In 2015, Fatip used their experience and expertise to develop an entire new razor head called the "Testina Gentile" or in english "Gentle Head".  Their traditional open comb design is legendary in tradionational wet shaving circles for it's efficient and aggressive shaving attributes.  The Testina Gentile is a totally different approach, it's a mild yet efficient design that flexes the blade more than average, similar to the Merkur 45 and RazoRock Baby Smooth.  Fatip has achieved all the perfect balance of efficiency and safety.
This 42131 model comes fitted with a beautiful olive wood handle.
Handmade in Premana, Italy.
Weight: ~2.2 oz
Handle Length: ~104 mm
Fatip