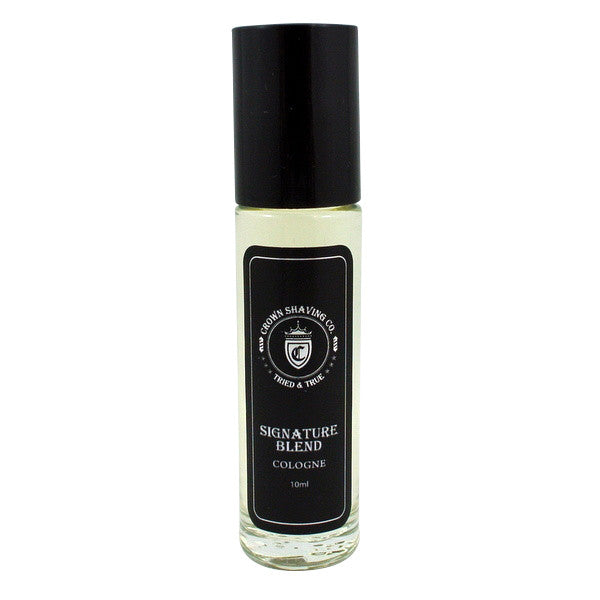 Crown Shaving Co. Roll On Cologne
Crown Shaving Co. Roll On Cologne
Most Gents who shop at Italian Barber, leave home looking and smelling like a champ; AMEN! The problem is, it's not so easy to 'freshen up' while on-the-run after a few hours of movin-n-shakin.  Thankfully, Dino Caracciolo of Crown Shaving has you covered!  He's put his magical Rockstar Crown Signature Juice in an innovative roll-on 10ml travel bottle that can be easily carried in your jacket pocket or gym bag, and he's made it even more concentrated.  With notes of Tobacco, leather, bay rum & barbers talc- A true barbershop scent.  You are doing yourself and the women in your life a disservice by not adding this little gem to your repertoire.
How to use: Unscrew the cap and roll it on your hot spots; behind your ears, on your neck, or the insides of your wrists.
Made in Canada
Size: 10ml Glass Bottle with Roll On Applicator.
Crown Shaving Co.